How Often Should Your Business Post on Facebook?
Social media is a marketing channel that continuously evolves and adapts to the latest consumer trends. Facebook stepped up their game and put some well-needed barriers in place to respond to the growing number of ads, political outrage, and misinformation. By doing this, people can enjoy more content from friends and families.

What this means for businesses, unfortunately, is that the organic reach of a post is around 5% of your audience. Organic reach means the number of people your post reaches without any boosting or advertising dollars behind it.

If you have, say, 1,000 followers, about 50 people that follow you will see your company's post on their timeline.

Why should companies use Facebook?
You may be wondering if having a Facebook for your company is even worth it. Well, the answer could be yes or no. It entirely depends on the business you have and your industry. Some industries see great results from social media marketing, and other industries do not at all.

If you're a funeral home, social media is the last thing you should use. But if you're a clothing brand, social media may be one of your main pillars of marketing.

Facebook (and social media in general) can be lots of work, but businesses see several benefits when they use the platform correctly. Here are a handful of advantages of using Facebook:

Raise brand awareness
Build your customer base
Increase sales
Receive real-time customer feedback
Improve customer engagement
---
How often should you post on Facebook?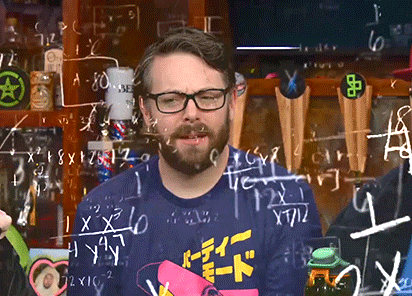 Now, here's the big question: If 5% of your audience sees your posts organically, then how often should you post on Facebook?

If you Google this question, you will undoubtedly get a variety of suggestions. Some agencies suggest three times a week, and some suggest once a day. We have found that posting 5 times per week, Monday through Friday, is the sweet spot that most companies can utilize.

Most business owners dread posting even once a week on Facebook. Posting 5 times a week may sound like a lot of work if social media is one of many areas you manage. Using a Monday through Friday posting schedule is very manageable as long as you have a thoughtful strategy and the right tools to help you automate your posts.
---
What should you share on Facebook?
Before you jump on your Facebook and start shoveling content into the feed, there is one golden rule you must remember: quality over quantity. Never post just for the sake of posting. Always have a purpose for creating a Facebook post.

Customers engage more with brands that add value to their day. These are what people want to know when they follow your Facebook page: 
Teach your customers how to use your products. 
Post your latest promotions and deals. 
Tell people about your new products.
According to Buffer, the types of content that receive the highest engagement are inspirational, funny, and practical. Before you post content to your Facebook page, stop and ask, "Is this adding value to my customer's day? Will my audience be inspired, entertained, or educated from this post?"

The same study from Buffer shows that video content is the best performing content compared to any other form of content. Videos on Facebook receive a minimum of 59 percent more engagement than posts without videos. Even more astounding is that 81 percent of the top 500 posts on Facebook in 2018 were videos! Images are next on the list coming in at 18 percent of the top 500 Facebook posts in 2018, and links made up only 0.2 percent.

Video posts on Facebook are very impactful if you upload them directly to the platform. However, sharing a video link to YouTube or Vimeo will not yield the same results as a video natively uploaded to your page.
---
How to simplify your Facebook management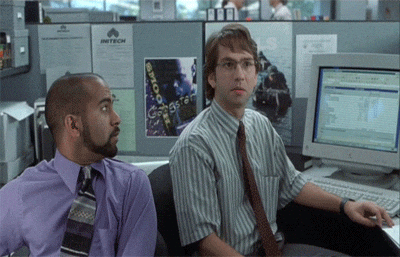 When you post sporadically and on the fly, five posts a week will feel like a chore. Luckily, there are a couple of tools that will make posting content to Facebook (or any other social media channel) much more manageable.

Content Calendars
Content calendars help you map out what you post throughout each week. The days you post throughout the week should have a "theme". For example: share a store picture on Mondays, upload a product video on Wednesdays, share a helpful insight on Fridays. Dedicating a topic or content type for each day creates a schedule your audience will expect and anticipate, making it a consistent brand experience every week.

Once you determine what you will post throughout the week, the next step is to write out your content. Do this for each day of the month, and within a day, you should have an entire month of content mapped out and ready to post.

Social Media Management Tools
Automation is my favorite word. There are plenty of tools out there that will help you manage your social media content and automate your Facebook posting schedule.

Once you have all of your content written out, link your social media account to a social media management platform, and schedule your posts. The software will automatically push out your content, and the dashboard will show you all of the engagement metrics from your posts.

Here are some great social media management platforms that we use and love:
---
Closing Thoughts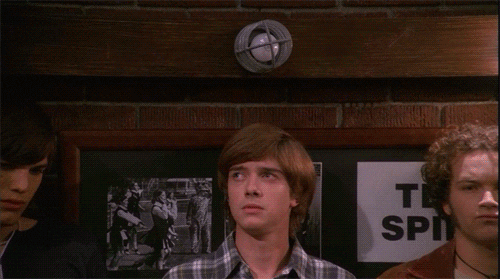 When it comes to posting on Facebook, there is no magical solution that works for all. Most companies need to go through a bit of trial and error to understand how Facebook works for their brand. Luckily, there are some great ways to post content regularly to your Facebook page and not get overloaded with work.

If you still think this is too much work after reading this post, there are other solutions to keep your social media pages updated regularly. Agencies like ours have teams on standby ready to help you stream your social media content and boost engagement with your audience. Having an agency manage your social media is more costly than doing it yourself. However, it brings peace of mind when a team of professionals manages it for you.

https://www.cincinnatiwebtec.com/wp-content/uploads/2019/10/Facebook-e1571882439994.jpg
360
540
Taylor Landrum
/wp-content/uploads/2019/09/webtec_logo_color.png
Taylor Landrum
2019-10-24 07:01:23
2019-10-24 07:01:26
How Often Should Your Business Post on Facebook?